A CROWN OF ROSES FOR EVERYONE

Catholic heirloom rosaries and jewelry
A CROWN OF ROSES FOR EVERYONE
Catholic heirloom rosaries and jewelry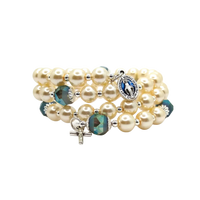 The feel of the beads slipping through your fingers, the familiarity of the ever-ancient yet ever-new, the warmth of connection as Our Lady leads you to her Son – the Rosary is truly a profound gift.
As with any gift that transforms us, you want to share it with others – and you want the physical expression of that gift to match the invisible beauty of the prayer.
At Gifts by Beth, we offer heirloom rosaries and jewelry at affordable prices so that you can share the treasure of the Rosary with anyone!
PRAYER-FILLED GIFTS FOR PRAYER WARRIORS
A rosary is one of the most popular Catholic gifts, but not every rosary is created equal. You're looking for one that stands out, marking a momentous milestone that makes the invisible visible.
Maybe you have a Baptism or First Communion approaching, and you're looking for a memorial gift they'll treasure for decades. Or perhaps you know a mama who chose life, and want to gift her with something to commemorate that beautiful choice. We even have auto rosaries for those busy "roamin'" Catholics in your life!
Whatever the occasion, Gifts by Beth isn't just a gift you give to others – it's also a gift from me to you, infused with prayer.
BUILT TO LAST FOR DECADES
What started as thousands of cord rosaries and a rosary-making group at my parish turned into Gifts by Beth, and it is my honor to be a small part of fostering prayer in your life and the lives of those you love.
Each item is lovingly handcrafted right here in America as a physical expression of my prayer for you and those you love. To honor the power of this devotion, I only use the finest materials and design each rosary intentionally with thought and prayer.
Learn more about my story and our mission here.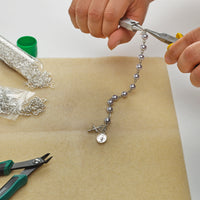 TO JESUS, THROUGH MARY
Let Our Lady lead you to her Son and experience (and gift!) a love like no other. Explore all of our rosaries and Catholic gifts here!
Let customers speak for us
Beautiful quality
I loved the quality of the rosary! It was beautifully made. It was a great baptismal gift for my godson.